OI. Le name's ¢нσ¢σℓαтє ¢σσкιє, but ye can call me whatever the heck ya'd fancy. I'm just a nerdy kid with a lotta standards. memes are my only medicine, despite already being dead.
°°°·.°·..·°¯°·._.· ·._.·°¯°·.·° .·°°°·.°·..·°¯°·._.· ·._.·°¯°·.·° .·°°°·.°·..·°¯°·._.· ·._.·°¯°·.·° .·°°°·.°·..·°¯°·._.· ·._.·°¯°·.·°
🌚 ɴᴀᴍᴇ : ᴍᴀᴅɪsᴏɴ 🌝
🌸 ɢᴇɴᴅᴇʀ : ᴄɪs ғᴇᴍᴀʟᴇ 🌺
🍉 ᴀɢᴇ : 13 (9. 21. 2004) 🍇
🍕 ʜᴇɪɢʜᴛ : ʟɪᴋᴇ 5"1 ᴏʀ sᴏᴍᴇᴛʜɪɴɢ 🍟
🌌 s/ᴏ : ʜᴇᴛᴇʀᴏғʟᴇxɪʙʟᴇ ᴀsᴇxᴜᴀʟ 🌅
👻 sᴛᴀᴛᴜs : ɪ'ᴍ sᴛɪʟʟ ᴅᴇᴀᴅ 👻
Haah, I guess here's a little more about me.
Like I said, I'm a nerd. I like things like Star Wars, paranormal activity, and video games despite not playing them much, or not owning them, I enjoy watching other people play them.
Okay, in all honesty, I'm a very salty person, I hate a lot more things than said in my "dislikes", mostly related to today's society, and I tend to get veryy..passionate in my notes whenever I rant about something that might offend someone. I know my small tantrums about stupid stuff won't change anything. But please don't take them too seriously, for all I know it's gonna take years for things to finally change, but all I can say is.. I really wish I was born in 1993 instead.
Uhh I'd say I'm both boyish and girly at the same time. I like climbing trees, digging holes for some reason, and being hazardous, but I also like fancy clothes, eye makeup, and dolling up.. sometimes. (it's a rare occasion when I do)
I'm not that social on here, (or anywhere lmao) so I don't reply unless if we're having a conversation, but just know that every comment I get thanking or complimenting me means a whole bunch. :3
(WIP)
°°°·.°·..·°¯°·._.·
I like
·._.·°¯°·.·° .·°°°
Memes
Birbs
Flowers
Eggnog
Space
40s-90s stuff
Offensive jokes
Text emoticons
Sunset aesthetics
Christmas
Eye makeup
Hats
The "Warrior cats" art style from 2009
Paranormal activity stuff
★·.·´¯`·.·★
I dun' like
★·.·´¯`·.·★
musical.ly
Animal Jam
Almost everything modern
The "tumblr" art style everybody has
Easily offended people
Cringe comps
"OC", "Emoji", "YASS"
Overrated memes/jokes
Vacuum cleaners
Loud toilets
The dumb "o3o" face
Those dumb varsity striped hoodies
M O U T H N O I S E S
💛 ★
Favorite Stuff
★ 💛
(these ain't in order)
Bands/Musical Artists :
Fall Out Boy, Mindless Self Indulgence, Twenty Øne Piløts, Imagine Dragons, Marina and the Diamonds, OMFG, Mystery Skulls, possibly Cab Calloway
Movies :
Rio, Moana, A Bug's Life (them childhood mem's), The Secret Life of Pets, Happy Feet, Princess and the Frog, Rock-A-Doodle, The Pebble and the Penguin, Wonder Woman, Jurassic World, IT 2017, pretty much every single Star Wars movie because I'm a nerd (except those 2 episodes everyone hates that I may or may never watch), and many more (list is already too long)
Anime :
Assassination Classroom, Black Butler, Kobayashi's Maid Dragon
Shows/Cartoons :
Good Luck Charlie, Pair Of Kings, Lab Rats (except for season 4 and Elite Force), Big Bang Theory, Looney Toons, pretty much all those short 1930s animations, Foster's Home For Imaginary Friends, TAWOG, Teen Titans (idk if it's an anime), South Park (boy o boy, what a taste in cartoons I have)
🍎🍅🍊🧀🍋🍐🍏🌿💎💧🌎🌑👾☂️🔮🌸🌺🌹🍎
Some sketches I feel like need more attention :
http://app.sketchclub.com/sketch/10759258
http://app.sketchclub.com/sketch/10902072
Moi characters :
Lillie :
http://app.sketchclub.com/sketch/10870791
(shippable - sure knock y'self out)
Vixey :
http://app.sketchclub.com/sketch/10930424
(shippable - nah probably not )
Mongo :
http://app.sketchclub.com/sketch/10882168
(shippable - sure)
Jack :
http://app.sketchclub.com/sketch/10985416
(shippable - yes pls)
Liu :
http://app.sketchclub.com/sketch/10847267
(shippable - ye)
Tachie :
http://app.sketchclub.com/sketch/10835737
(shippable - sure)
Cotton :
http://app.sketchclub.com/sketch/10931440
(shippable - nope, she gotta boyfrendo)
Moi characters that don't have refs yet :
Dakota :
http://app.sketchclub.com/sketch/10848107
(shippable - nahhh)
Meet The Artist :
I'll get to it eventually :')
◌☆ ꌗ ꃅ ꂦ ꀎ ꓄ ꂦ ꀎ ꓄ ꌗ ☆◌
Solarfrost
- Go check out this wonderful person, we've been good friendos for 3 years, and fun fact; she's the one who introduced me to this app. Her art is amazing, she's super sweet, and I wish her well.
💙Getchoo💧
- Her art style is super unique, she has pretty good taste, and neato designs. Overall a pretty damn neat person, and I wish we'd be friends. I recommend you check her out.
+.:GOALS:.+
10 fans [ : ) ] - ✅
20 fans [ :3 ] - ✅
30 fans [ :o ] - ✅
50 fans [ :D ] - ✅
69 fans [ (゚∀゚) ] - ✅
100 fans [ (; ゚д゚) ] - ✅
150 fans [ ( ಥ_ಥ) ] - ✅
200 fans [ ╥﹏╥ ] - ⛔️
300 fans [ (T▽T) ] - ⛔️
400 fans [ (◎_◎;) ] - ⛔️
500 fans [ ヽ(゚Д゚)ノ ] - ⛔️
Get featured - ✅
Get featured twice - ✅
Get featured five times - ✅
(☞゚∀゚)☞ <-- idk where to put this guy so he'll just chill here til' I manage to find a spot for him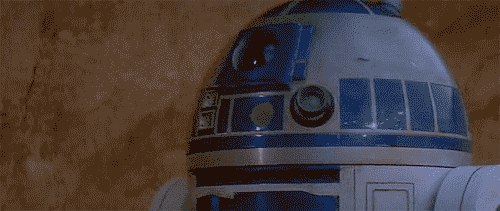 butt
Also I don't really have an uploading schedule, I just upload whenever the hell I feel like it.